Made by Morgen
AOD - RT Round Dining Table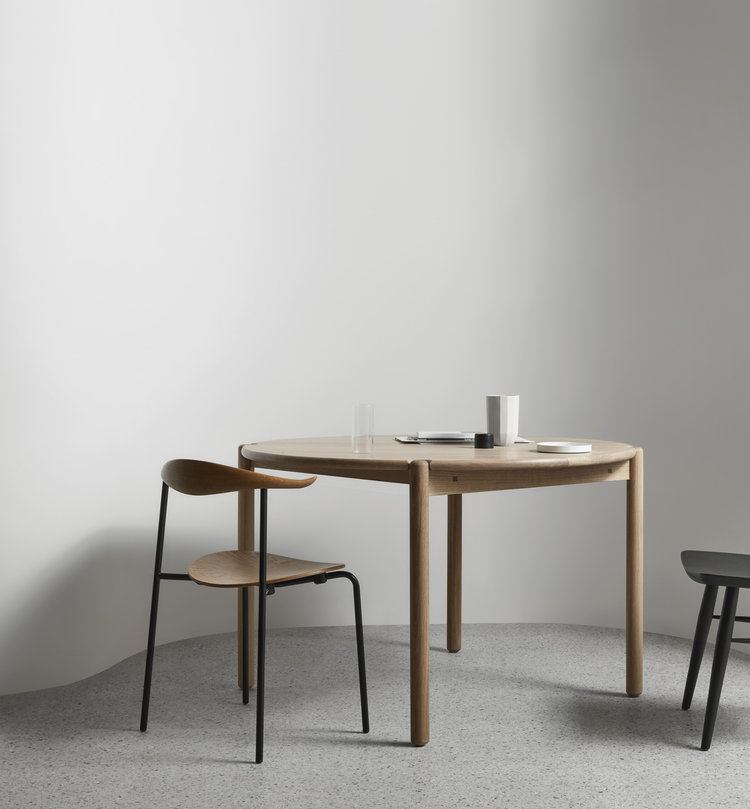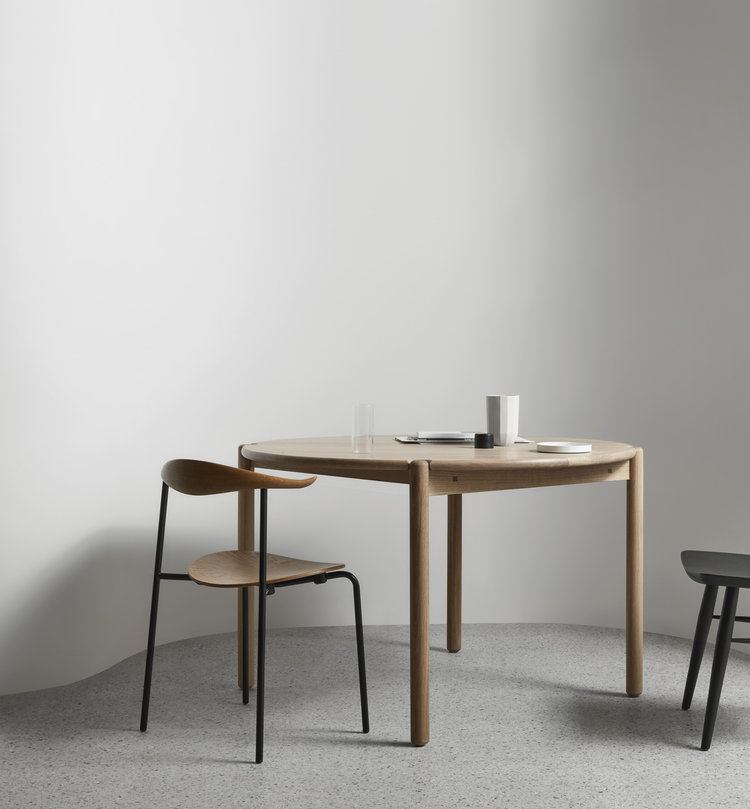 $4,646.50
The AOD – RT Round Dining Table is designed and made locally by Brunswick – based Victorian furniture designer Made by Morgen.
The American oak dining table is the circular compatriot to the equally stylish AOD – T and provides a rounded alternative in order to suit differing design requirements.
This sophisticated dining table is crafted from sustainably sourced solid American oak timber and is part of Made By Morgen's signature range of bespoke contemporary, Danish and Scandinavian-influenced furniture.
Nicholas and the team and Made by Morgen understand that all design needs are unique so this piece is completely customisable according to materials, dimensions and finish.
Contact The Local Project to talk through how the AOD – RT dining table can meet your individual design needs and requirements.
AOD – T General Information & Specifications
Designed in Brunswick, Victoria, Australia
Manufactured in Brunswick, Victoria, Australia
Handcrafted by Nicholas McDonald and the Made by Morgen team based in Melbourne
The round American Oak dining table is customisable and available in range of finishes, dimensions and material
Sustainably sourced timber used for the AOD – T
Dimensions of the Handcrafted AOD – T Dining Table
Diameter 1200 x Height 750
Sustainably Sourced Timber
Solid American Oak Timber
Available in a range of timber finishes
Custom timber choices available upon request
Made By Morgen – Nicholas McDonald
Made By Morgen emphasise a products ability to age and embody a story. With inspiration from mid-century Scandinavian design, they work by hand to create refreshing, unique and individualised pieces for clients, places and spaces.
The designers maintain traditional workmanship and quality, sourcing materials that support this standard.
The socially responsible team at Made by Morgen sees it imperative that they support their local community and environment. Made by Morgen have been running their boutique custom-furniture business in Brunswick, Victoria since 2014.
The Local Project Designer Profile
Visit Made By Morgen's Profile and view his catalogue of locally design furniture products available on The Local Marketplace.
Lead Time – Handcrafted American Oak Round Dining Table
The lead time of the AOD – RT Round Dining Table by Made by Morgen is 10 – 12 weeks.
Lead times are as stated, any variation on the stated lead times will be advised as soon as possible by The Local Project.
To enquire about specific lead time of this round timber dining table, please contact The Local Project team through to marketplace@thelocalproject.com.au
Shipping and Delivery of the AOD – RT by Made by Morgen
Shipping and delivery of this product is calculated at the check-out of The Local Marketplace.
When checking out, please advise if lifts, loading docks or specific access is required for delivery.
Delivery is between normal business hours of 9AM to 5PM Monday to Friday.
Shipping & Delivery Location Availability
Shipping of this furniture product can be delivered across Australia, including:
Victoria
New South Wales
Queensland
South Australia
Australian Capital Territory
Norther Territory
Tasmania
Western Australian
Local pick-up can also be arranged from the Made by Morgen Melbourne (Brunswick) workshop – please get in touch at marketplace@thelocalproject.com.au if you would like to arrange this for your round dining table.
International Shipping of The AOD – RT Dining Table
International shipping of this product is available, please contact our team at marketplace@thelocalproject.com.au for a quote.
All Made by Morgen locally designed products, including the AOD – RT Round Dining Table can be uniquely customised – materials, dimensions and finish – upon request.
Customisation of the AOD – RT Round Dining Table include:
Dimensions
Timber
Upholstery
Finish
For general information about customisation of this American oak round dining table, or any other furniture product on The Local Marketplace, please contact our team at marketplace@thelocalproject.com.au.
The Local Marketplace was born out of a desire to support, showcase and champion local Australian Design through a sustained emphasis on sustainable production, quality materials, innovative design and local manufacturing.
Our pioneering Marketplace aims to give Australian designers and makers a cutting edge platform to showcase their portfolio and sell directly via our channels.
We seek to champion the best from local industry leaders and emerging artisans alike and are committed to supporting and emphasising sustainable production and quality materials, as well as innovative design and local manufacturing. Our passion lies in creating inspiring, original and highly shareable content and, we are dedicated to helping grow and promote the Australian design industry on a global stage. We will now extend our platform further by offering a destination shopping experience – with unprecedented access to local designers and makers.
Should you have a project requiring a quantity order of one or many types of Made by Morgen pieces, The Local Project team can work with you to secure the best possible pricing that can be offered across the board.
The AOD – RT by Made by Morgen comes with a 5 year structural warranty.