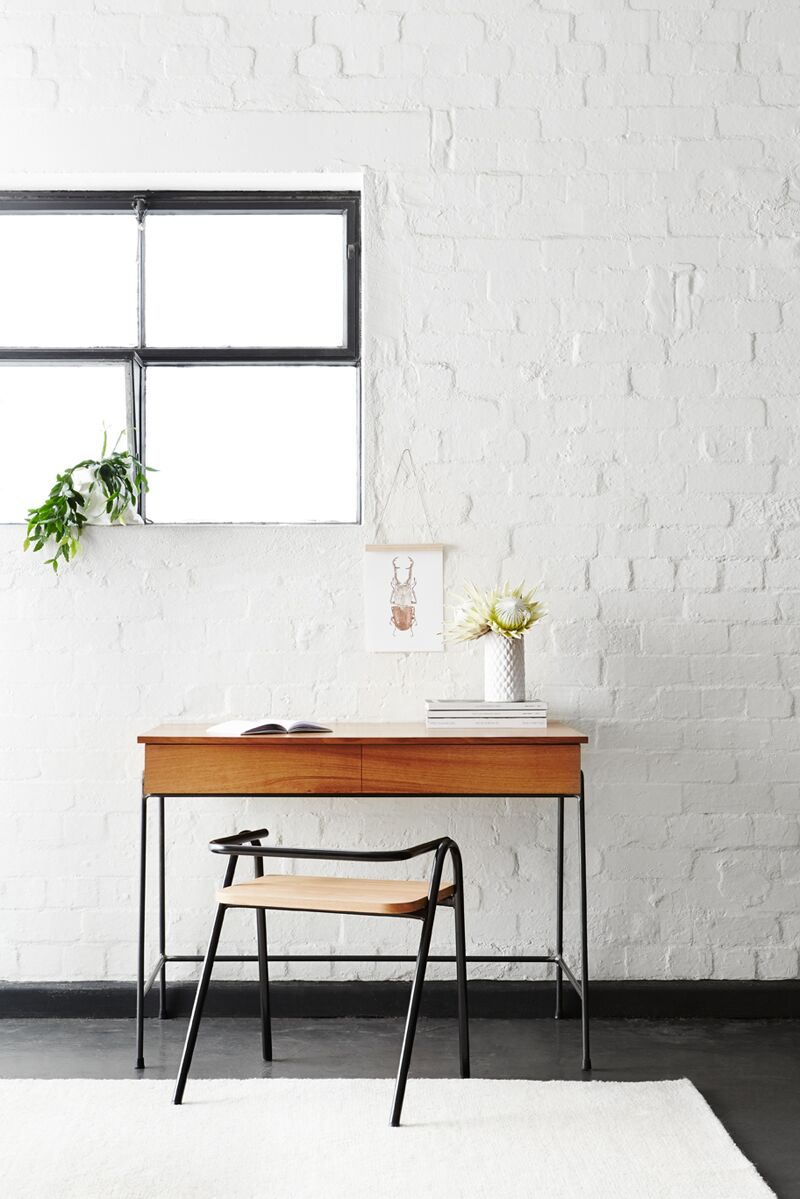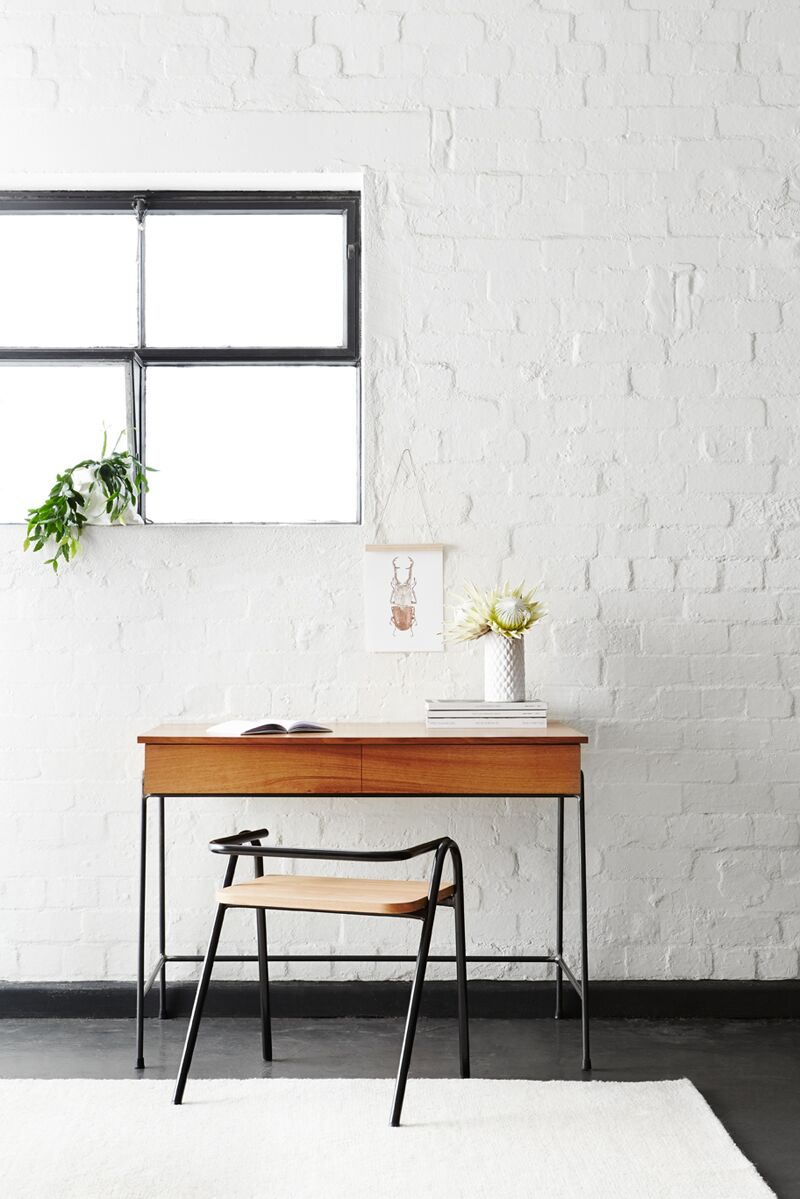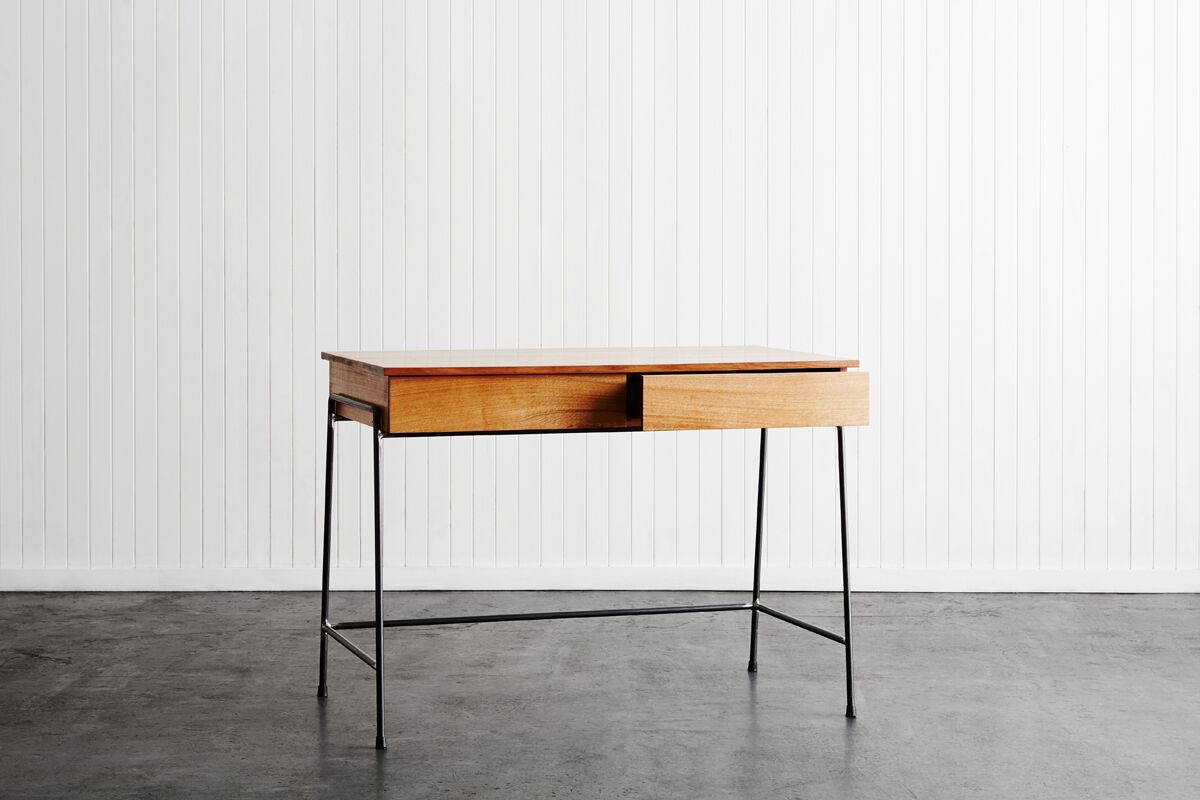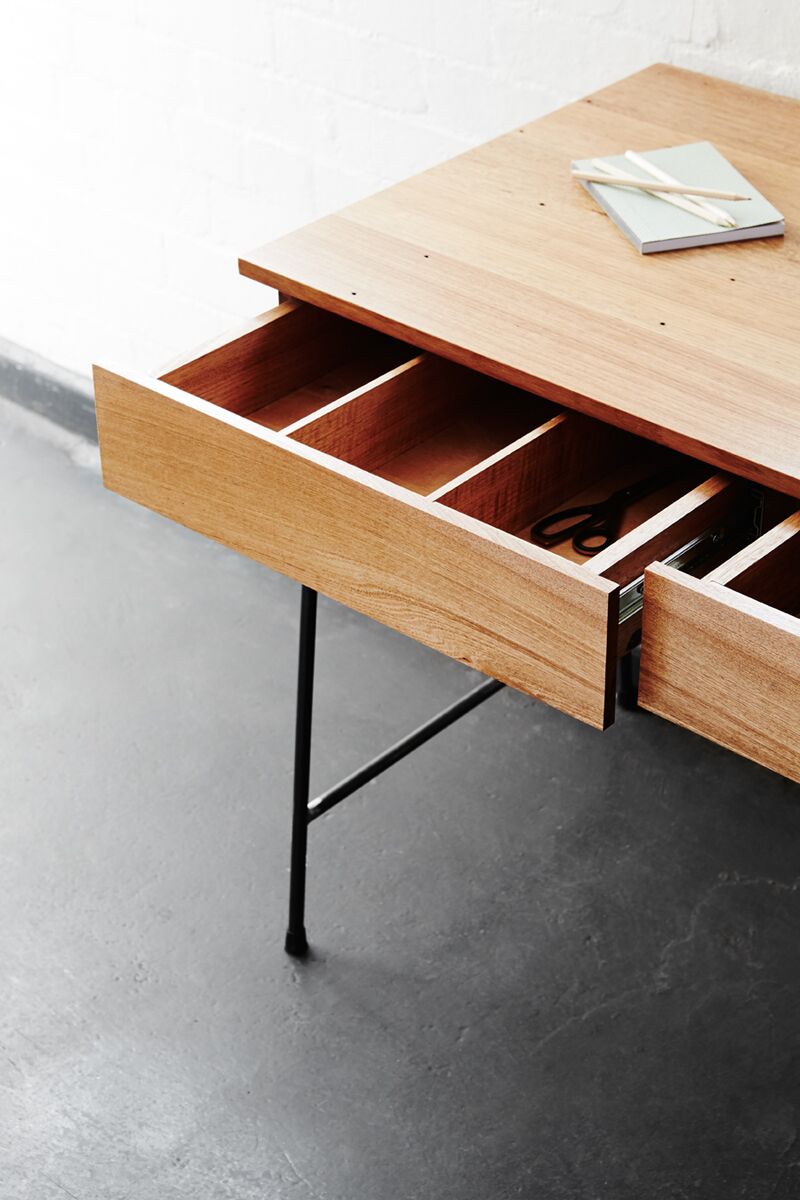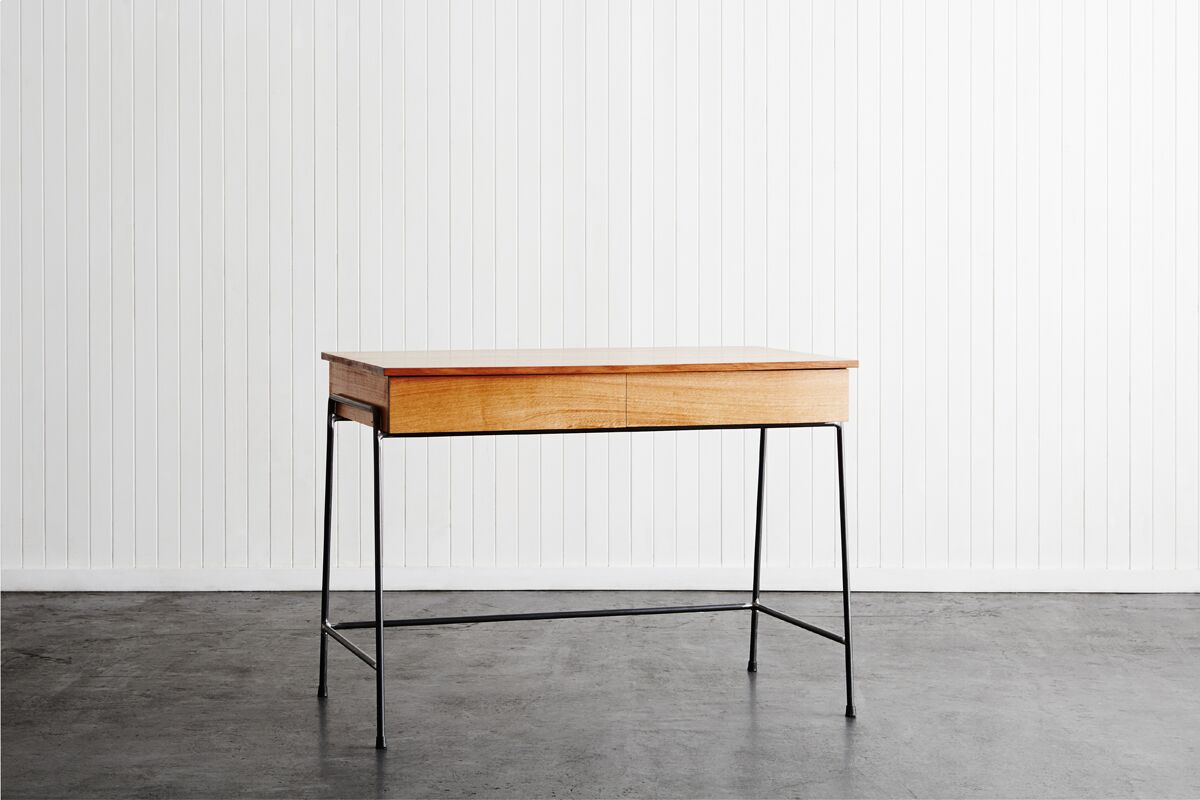 The Truant Desk
Porktown MFG
Preston, VIC, Australia
$1,700.00
This piece is inspired by mid-century flip top desks, but Porktown MGF have done you a favour and removed the impractical flip top lid and replaced it with two sweet drawers. The drawers can be customised and split into sections to house your many trinkets. The powder coated steel legs only add to the elegance of this mid-century piece by contrasting against the warm timber colours.
The Truant Desk is available in recycled Tasmanian Oak timber or Messmate finished in a natural oil and wax top coat.
Get in touch with us at The Local Project if you'd like to customise this design. We offer a design consultancy to help make your design come to life.