Catapult Design
Odyssey Leather or Fabric Armchair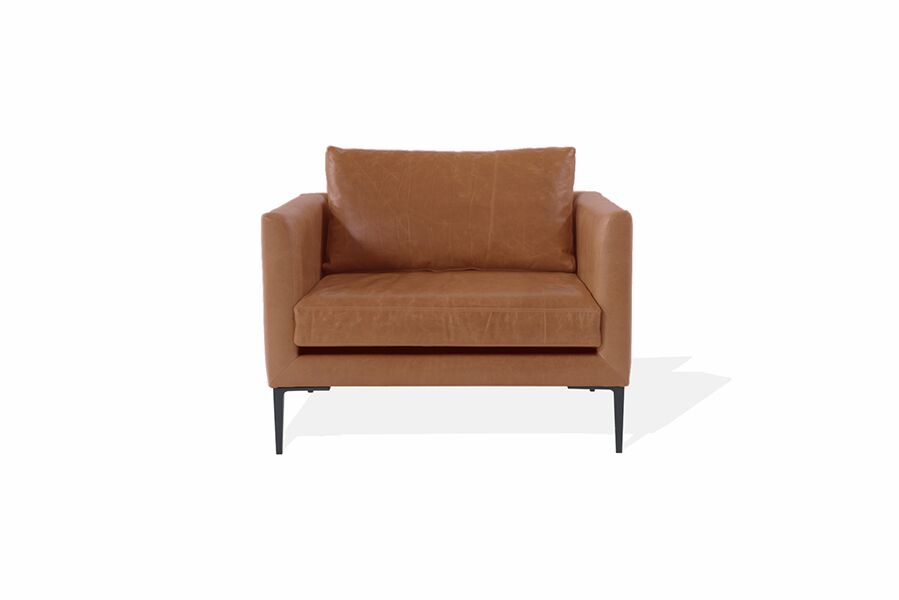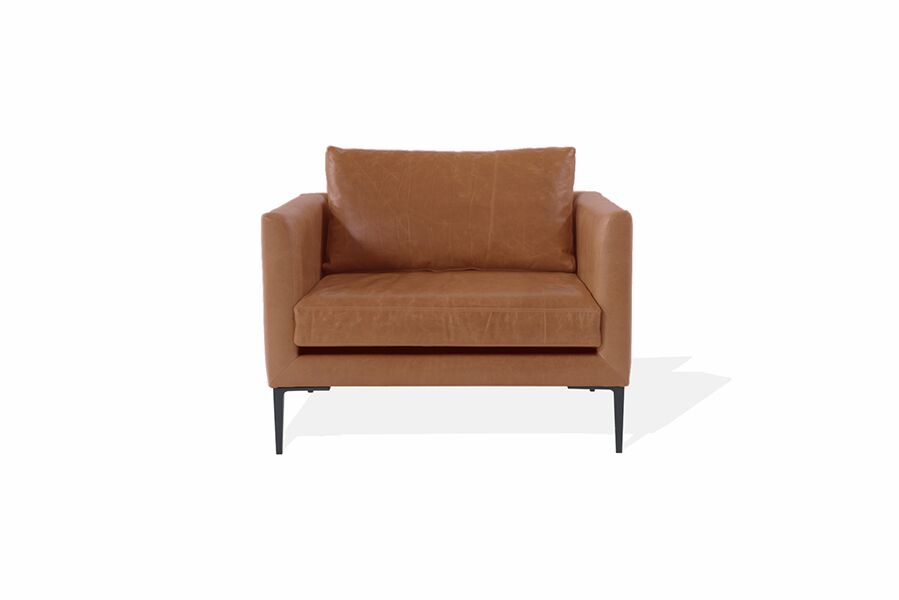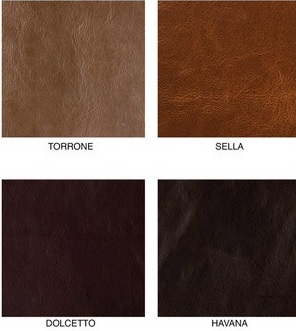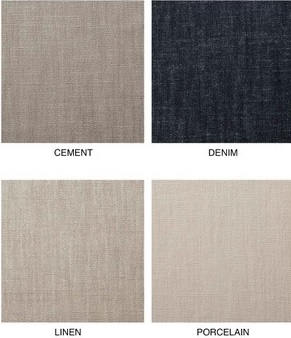 $2,365.00 – $3,490.00
The sophisticated Odyssey Armchair is manufactured locally in Sydney by Catapult Design. The armchair is part of the Odyssey collection of locally designed furniture and was developed to the highest standard of luxury and affordability. The well structured timber frame is made from ethically farmed timbers and offers the expansion and contraction required in the Australian environment.
No less than three grades of foam have been used in the upholstery and a webbed seating system has been implemented for our design. Available as standard in the Antico waxed aniline Italian leather, luxury is guaranteed. Uniquely, a larger sized armchair completes this range.
General Information & Specifications of this Locally Designed Leather Armchair
Designed locally in Sydney, Australia by Catapult Design
Proudly manufactured in Sydney by Catapult Design
Available in 8 Leather colours part of the Décor Antico Range
Available in 8 Fabric colours part of the Warwick Diego Range
Odyssey Armchair Dimensions
Armchair – Width 950 x Depth 820 x Height 660
Armchair Wide – Width 950 x Depth 820 x Height 660
Leather or Fabric Finishes Available
These Armchairs come in the Following Finishes:
Italian waxed aniline leather
To view the 8 leather colour options click here.
Upholstered in 8 colours from the Warwick Diego Fabric Range
View these Modern Fabric Armchair Seats in Person
The Odyssey Armchair by Catapult Design is on display at the Catapult Design showroom Monday to Friday from 9am to 6pm at Unit 6, Level W2, 42 Wattle Street, Ultimo.
Local Designer – Catapult Design
Leigh Johnson and Aaron Zorzo are the founders of Catapult Design, and lead designers for all products in their signature range. As part of their commitment to delivering beautiful yet functional pieces at affordable prices and with short lead times, they were driven to create their stylish and timeless range of furniture.
The Catapult range of products merges the most luscious of finishes with environmentally friendly elements wherever possible, evidenced in the shell of the Hunter range of armchairs, which are made out of recycled e-waste.
In the creation of their products, they collaborate with Australian designers such as Cath Ertler, and all pieces are manufactured locally. In keeping with the broad Catapult philosophy, support for Australian design and manufacture is complemented by the very best in international design—as seen through their collaboration with Corium leather, bringing a stunning range of award-winning German leathers into the catalogue for use in any upholstered items.
Both Leigh and Aaron have a long history of working in the furniture and styling industries, which make them perfectly suited to creating pieces that combine comfort and practicality with an eye-catching aesthetic. Their long relationships with a range of clients keep their fingers on the pulse of what is truly needed in the marketplace.
Local Designer Profile – The Local Project
See Catapult Design's 'The Local Project Profile' and view Leigh and Aaron's expansive catalogue of Sydney designed and manufactured products that are available for purchase on The Local Marketplace.
Lead Time of the Leather or Fabric Armchair
The lead time of the Odyssey Armchair designed by Catapult Design is 6-8 weeks.
Shipping and delivery of this product is calculated at the check-out of The Local Project's Marketplace.
Shipping and Delivery of Locally Designed and Handcrafted Furniture
When checking out, please advise if lifts, loading docks or specific access is required for delivery.
Delivery of the Odyssey Armchair is between normal business hours of 9AM to 5PM Monday to Friday.
To enquire about specific delivery pricing of this product, please contact the Catapult Design team on 02 8001 6646 or send your enquiry through to info@catapultdesign.net.au.
To see this product in person and discuss with the Catapult Design team about delivery, visit the Catapult Design showroom from Monday to Friday from 9AM to 6PM at Unit 6, Level W2, 42 Wattle Street, Ultimo.
Lead times are as stated, any variation on the stated lead times will be advised as soon as possible by The Local Project or Catapult Design.
Shipping Local Availability of the Odyssey Armchair by Catapult Design
Shipping of the sustainably sourced couch can be delivered nation wide, including:
Victoria – VIC
New South Wales – NSW
Queensland – QLD
South Australia – SA
ACT – ACT
Northern Territory – NT
Tasmania – TAS
Western Australia – WA
Local pick up can also be arranged from Catapult Design's Sydney showroom – please get in touch with us at marketplace@thelocalproject.com.au if you would like to arrange local pick up of your product.
International Shipping of Catapult Design Furniture Products
International shipping of the Odyssey Armchair Seat by Catapult Design is available upon request. Please contact The Local Project team at marketplace@thelocalproject.com.au for a quote.
Customisations for this Sydney Designed Comfortable Armchair Seat
The Odyssey collection can be customised to an array of fabric or leather options and is available in a number of different configurations to create modular lounge systems and corner sofas and with an optional left and right hand chaise.
For general information on this product, or to enquire about customisation of this or another design to suit your requirements, please contact the Catapult Design team on 02 8001 6646 or send your enquiry through to info@catapultdesign.net.au or visit the Catapult Design showroom Monday to Friday from 9am to 6pm at Unit 6, Level W2, 42 Wattle Street, Ultimo.
Catapult Design are passionate about the very best in furniture and lighting. Founded in 2013, their mission is to support the incredible talent emerging in Australia. The beautiful yet functional pieces in the Catapult Design catalogue are then provided to discerning clients quickly and affordably, with the knowledge that the local design scene is alive and vibrant.
Catapult Design's diverse catalogue suits a wide range of uses – from commercial to residential, hospitality, and everything in between. They also have experience in creating custom pieces both through their signature Catapult Design label, and in collaboration with their stable of acclaimed talent.
Catapult Design's portfolio of Australian designers include BARBERA, Dowel Jones, ANDRÉ HNATOJKO, Ash Allen, Marz Designs, Coeval, Skeehan Studio, Ross Didier, Paul Townsin, Ben-Tovim Design, Franco Crea, jr abel and Apparentt, as well as their signature Catapult Design range.
Founders Leigh Johnson and Aaron Zorzo anchor the timeless aesthetic of the Catapult collection. Between them they have 20 years experience in the furniture, design and styling industries. Their attention to detail and focus on quality sets them apart, delivering beautiful solutions for your project's needs.
In order to remain competitive in the Australian marketplace, very little margin is added to our locally designed and made products however, should you have a project requiring a quantity order of one or many types of Catapult Design pieces, our team can work with you to secure the best possible pricing that can be offered across the board. Large volume orders will be offered significant discounts as we pass the production savings onto our customers.
Warranty
The Odyssey Armchair by Catapult Design comes with a 10 year warranty on frame and foam components.
For additional warranty or general information on this product, please contact the Catapult Design team on 02 8001 6646 or send your enquiry through to info@catapultdesign.net.au or visit the Catapult Design showroom Monday to Friday from 9am to 6pm at Unit 6, Level W2, 42 Wattle Street, Ultimo.
Refunds
The Local Project and Catapult Design will provide a full refund or exchange if an item has a major problem. If the problem is not major, Catapult Design will repair the item within a reasonable time.
A refund cannot be provided if change of mind occurs with the purchaser, however, credit can be given provided manufacturing of the product has not commenced.
Cancellation of a Product
For trade and retail orders of this product; a cancellation fee of between 50% and 70% will apply to all orders upon commencement of manufacture. A cancellation fee will not be applied if the product is in stock.
Product Care
Please refer to the Product Care Document for guidelines on this and other Catapult Design products.