McKimm Developments


Wolseley
Melbourne, VIC, Australia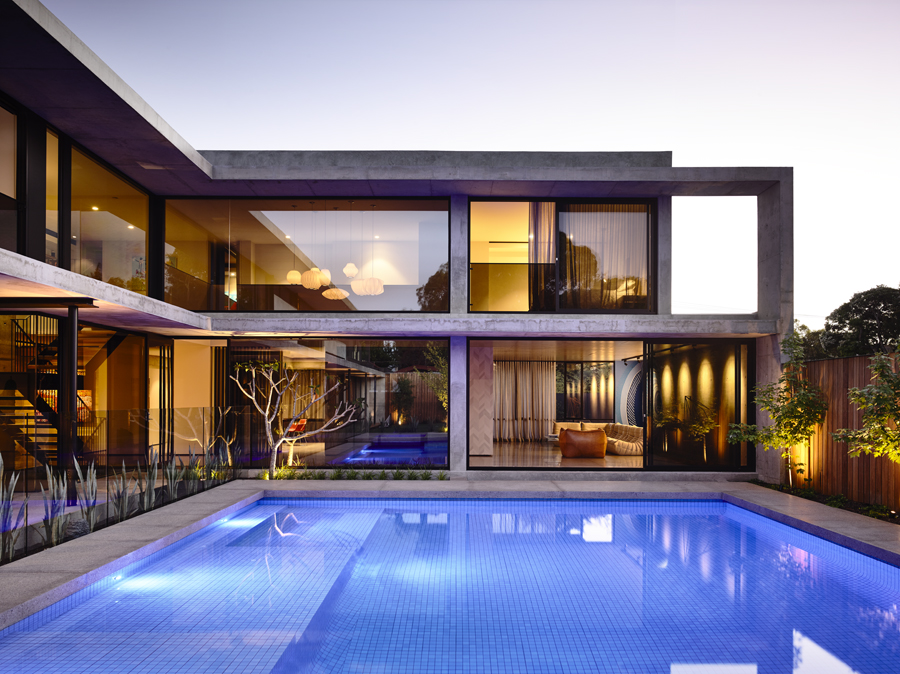 + 13
+ 13
+ 13
+ 13
+ 13
+ 13
+ 13
+ 13
+ 13
+ 13
+ 13
+ 13
+ 13
+ 13
+ 13
+ 13
+ 13
+ 13
| | |
| --- | --- |
| Architects | |
| Location | Melbourne, VIC, Australia |
| Photographer | |

The unique aesthetic design of Wolseley creates an honest material clarity and expression and intrinsic rawness.
Designed by McKimm Developments to cater for the needs of a young family of five, the house is a representation of how modern architecture and aesthetic design can fuse together materials such as cold concrete and warm natural timbers.
Conceptually, the architectural position of the home sits as an L-shape formation, centred around a focal pool and garden zone, creating an uncomplicated, transterior flow throughout the space.
Maximising the potential of the north-west orientation of the block and the corner positioning along an adjoining laneway, the Wolseley shoulders against neighbours and welcomes a clever use of introspective architecture, blending well in its environment.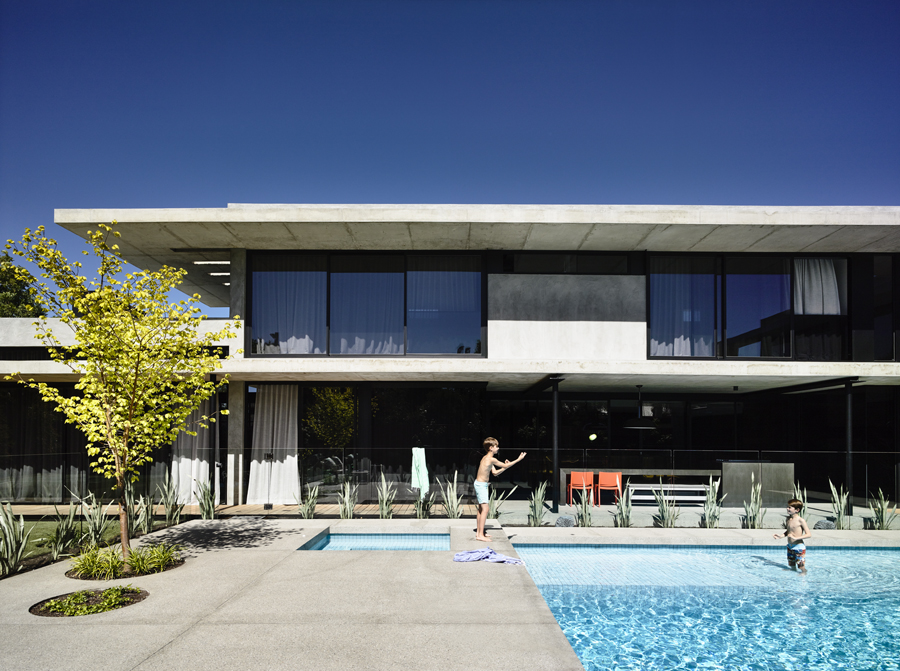 Views from the adjoining laneway display the artistic expression of the facade and capture the extent of the Wolseley structure seamlessly, highlighting the depth and symmetry of the design.
Concrete cantilevers shadow the upstairs rooms, which offer beautiful views to the garden, pool area and beyond. Rooms are flooded with an abundance of natural light and ventilation via a landscaped two-storey external void.
There is an underground basement, which offers a retreat for family and friends, and provides another expressional dimension of design to the home.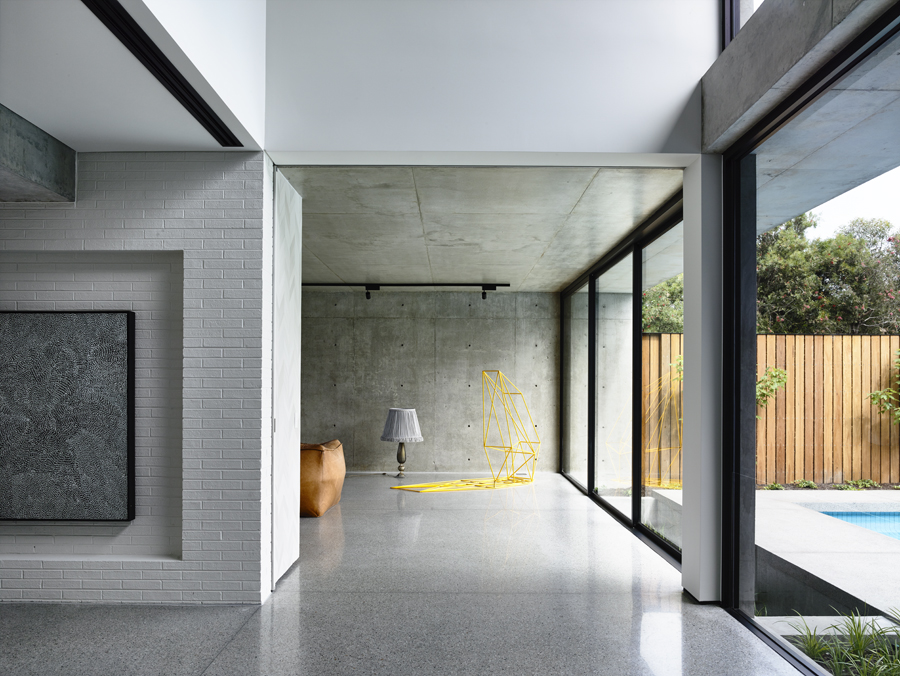 Designed with energy rating and zoning as key requirements, the Wolseley welcomes connectivity between shared spaces and uncomplicated flow between the three levels of the home. Allowing for all spaces to be captured and utilised for any occasion.
With contrast, texture and architectural layering at every turn, the Wolseley emphasises design finesse, creating an environmentally harmonious home for a young family.
Accommodating functional spaces with consideration to lifestyle, contemporary styling compliments the raw texture of the finishes and brings a casual purity that personalises this family home.
Photographed by Derek Swalwell.
Keep up to date with The Local Project's latest interviews, project overviews, collections releases and more – view our TLP Articles & News.
Explore more design, interior & architecture archives in our TLP Archives Gallery.