McKimm Developments


Yuille
Brighton, VIC, Australia
| | |
| --- | --- |
| Architects | |
| Location | |
| Photographer | |
A modern inspiration of 1960s architecture and design.
Inspired by the relaxed and open lifestyle of Palm Springs, Yuille is an airy light filled family home, which has captured the essence of 1960s Australian architecture and design.
Designed for a young family of five, mckimm created this home, with mid-century architecture as the core of its design, is focused heavily on clever zoning and introspective architecture, with a seamless transterior integration of inside and out.
The Yuille house is characterised by its u-shape design, which features a saltwater pool as the central part of the layout.
With its northern orientation, most of the half-acre block is dedicated to outdoor living with a tennis court at the rear of the property.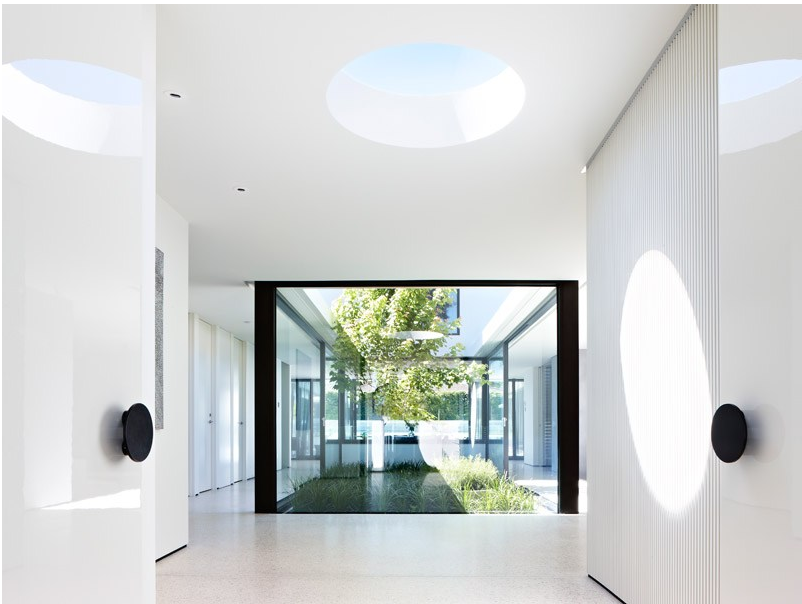 Natural light and greenery work in sync at the centre of the Yuille house. As the front double doors open, a Canadian Maple takes centre stage and offers a constantly evolving feature that changes with the seasons.
Numerous skylights throughout each space, work in collaboration with the atrium, allowing living spaces to breathe and be bathed with plenty of natural light, which filters through from the outside.
The fundamental design component of the Yuille residence, which is a floating roof line, was a significant challenge for designers. As a complex one-degree fall was created to avoid flooding, creating a roof that appears to hover above the ground.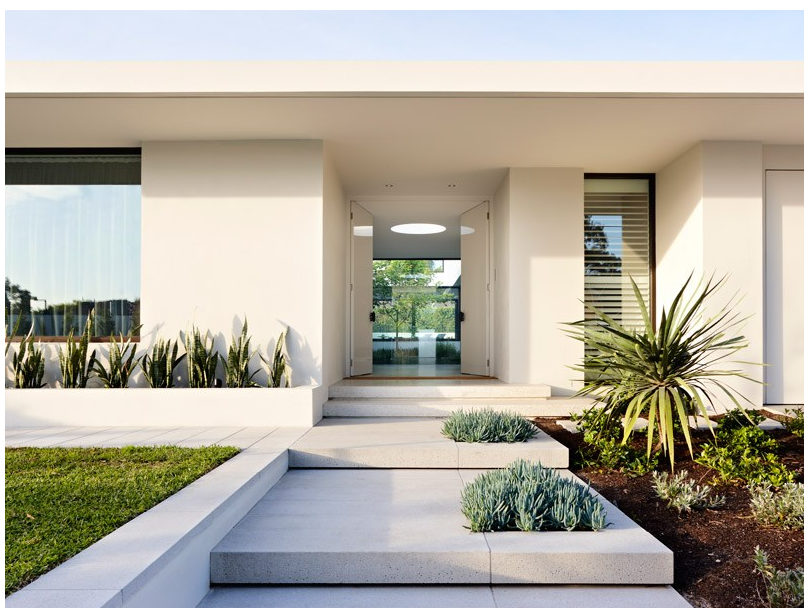 Whilst at the same time, the near-flat roof allows for an unobstructed view of the pool, tennis court and beyond, to the upstairs master bedroom.
The Yuille house was designed to provide an open oasis with a series of pavilions creating a space of light and transparency, with a focus on family interaction and outdoor living space.
The home is a rhythmic expression of a facade that peels layers from Palm Springs and mid-century architecture, which resulted in a modern home in the Bayside area of Brighton.
Photography by Derek Swalwell.
Keep up to date with The Local Project's latest interviews, project overviews, collections releases and more – view our TLP Articles & News.
Explore more design, interior & architecture archives in our TLP Archives Gallery.