BLAKitecture: Looking Backwards, Looking Forwards
January, 2019
Melbourne, VIC, Australia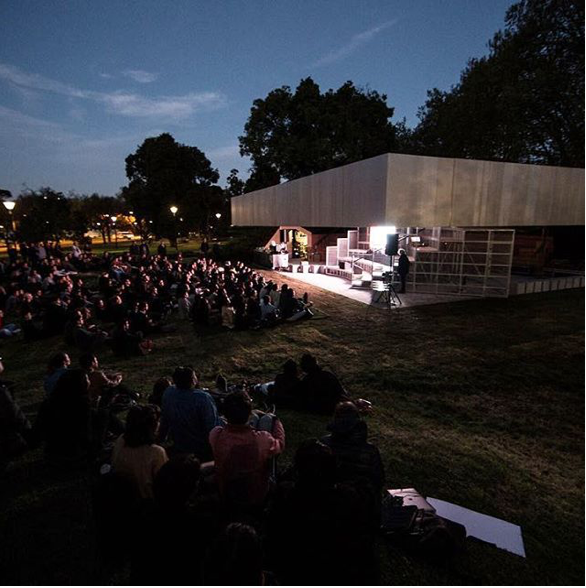 About
MPavilion Presents:
BLAKitecture:Looking Backwards, Looking Forwards
Sponsored by RMIT Architecture, this final series event is part of MPavilion's second annual BLAKitecture syposium, series that focuses on the work and structural environments designed and created by Indigenous architects, planners and urban designers. Throughout this event attention will be paid to the Yaluk-ut Weelam, the land of the Boon Wurrung people.
To conclude the BLAKitecture series for this year, industry leaders will bring to light both the positive and negative of where we are at as a country and what the biggest sources of insight and motivation have been for channeling change for the future. Fostering conversation and exchange, this wrap up event will hopefully highlight the changes and recognition that have already had an impact and what is most telling for what is needed going forward.
Organized by MPavilion's Sarah Lynn Rees, this series is grounded in listening to and understanding the work of Indigenous architects, designers and planners by touching on the extensive history and expeeriences of Ingidenous Australian's and how their denial was isolated in our construction and perspective of today's structural landscape.
Date and time: Monday 21 Jan 2019, 6.15pm–8.15pm
Location: MPavilion, located in Queen Victoria Gardens, opposite the Arts Centre on St Kilda Road, Melbourne VIC 3004, Australia
MPavilion acknowledges the Yaluk-ut Weelam as the traditional custodians of the land on which we meet. Yaluk-ut Weelam means 'people of the river camp' and is connected with the coastal land at the head of Port Phillip Bay, extending from the Werribee River to Mordialloc. The Yaluk-ut Weelam are part of the Boon Wurrung, one of the five major language groups of the greater Kulin Nation. MPavilion pays their respects to the land, their ancestors and their elders—past, present and to the future.