New Volumes
FURNITURE & LIGHTING DESIGN
Melbourne, VIC, Australia
"Our aims are simple — to create the most unique and beautiful products that will inspire and enhance the everyday. We are excited to see our precious material used in such distinct ways and hope each piece brings pleasure to anyone who uses them."
The first New Volumes™ collection by Artedomus comprises of twelve uniquely beautiful furniture pieces born from a desire to inspire and enhance the everyday. Each of the twelve New Volumes™ pieces have been created from the coveted Elba™ stone.
In order to harness the sophisticated beauty of the Elba™ stone, Artedomus assembled a team of Australia's finest furniture designers and creatives.
Lead by Creative Director Thomas Coward, the eight Australian designers chosen to bring the first New Volumes™ collection to life are Ross Gardam, Emma Elizabeth, Nick Rennie, Dale Hardiman, Marsha Golemac, Sarah King and Tom Skeehan.
The New Volumes™ Collection 01 by Artedomus is the perfect statement of beauty and a testament to precious Elba™ stone.
Articles Featuring New Volumes
For Melbourne Design Week, New Volumes™ ℅ Artedomus is the subject of a collaboration between Fiona Lynch and Thomas Coward, exploring the ancient history of Artedomus' Elba™ .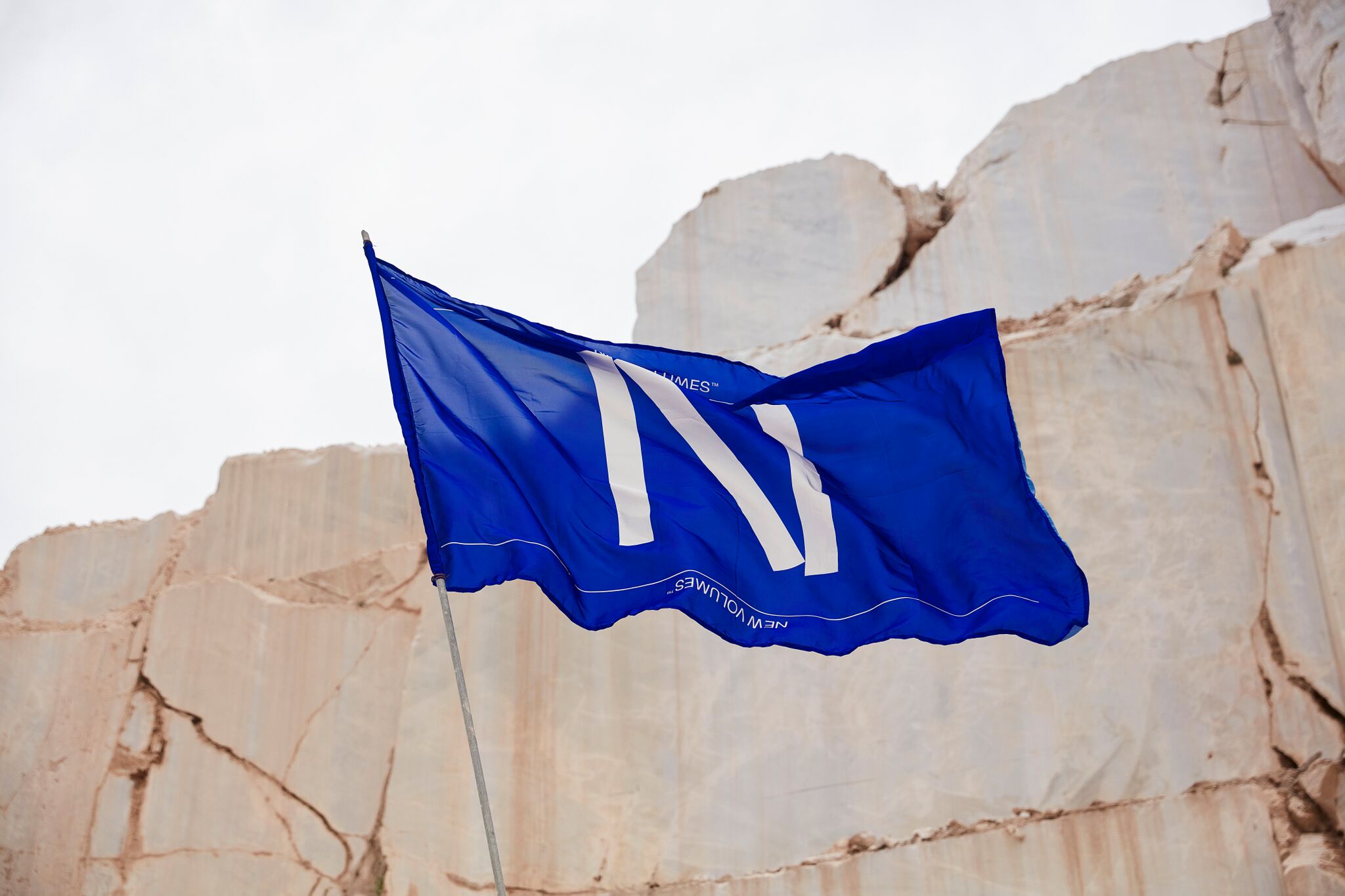 We speak with creative director Thomas Coward about his approach to the collection, the ambiguous, sculptural qualities of the pieces and how New Volumes pushes the boundaries of a single material.
Products Featuring New Volumes